Be joyful in hope, patient in affliction, faithful in prayer. Romans 12:12
Dear Africa, here is our problem – the lack of faithfulness. You say you will do something and you don't. You say you will come, and you don't. You say you will give yourself to something, and after a short while, everyone wonders what has become of you. You make a promise and that's about as far as it goes. This is our problem and another killer of prayer.
Prayer requires faithfulness. Discipline. Focus. Self control. Commitment. This is what will determine whether or not you still have a healthy prayer life in 6 months time. Unfortunately this prayer buster pervades every part of life both at a personal and a corporate level. Nip it in the bud today. Decide to be the kind of person who will stand before the King of kings one day and hear those humbling words: "Well done, good and faithful servant".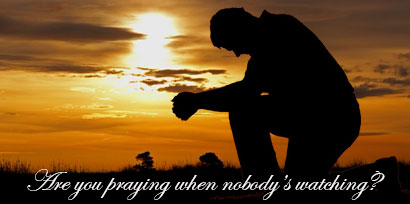 Comments
comments