7 Now if the ministry that brought death, which was engraved in letters on stone, came with glory, so that the Israelites could not look steadily at the face of Moses because of its glory, transitory though it was, 8 will not the ministry of the Spirit be even more glorious? 2 Cor 3:7-8
We live in the days of the New Covenant that Jesus brought with him. The Old Covenant, narrated in the Old Testament is described as transitory and as one that brought death. It put up the perfect standard of God and put pressure on the priests and leaders to pass this standard on to the people and the pressure was on everyone to live up to it. They did not know the grace of God to the measure that we do today. They did not know the presence of the Holy Spirit in everyone's heart like we do today.
God was gracious to them and they did experience his power and glory in many ways. Moses's face had to be veiled because God's glory was so strong and the people could not look upon it for fear of dying. But the veil also symbolises the separation or distance there was between men and God. Access to God's presence wasn't something to be taken for granted or lightly. Tomorrow, we will look at the Gospel unveiled, but today, let us be thankful for the Old Testament and the beautiful Scriptures we have to teach us God's story and purposes and ultimately to lead us to Jesus who ushers us into a new and living way to the Father.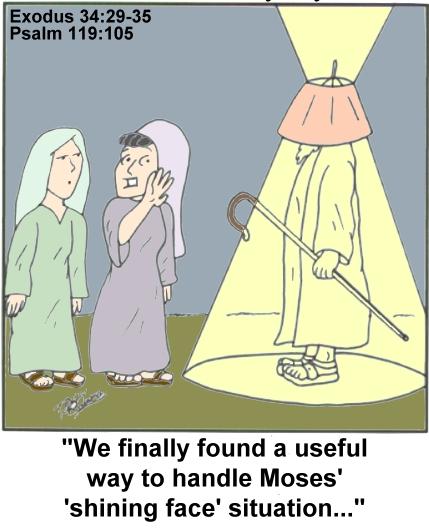 Comments
comments