2 Consider it pure joy, my brothers and sisters,[a] whenever you face trials of many kinds, 3 because you know that the testing of your faith produces perseverance. 4 Let perseverance finish its work so that you may be mature and complete, not lacking anything. James 1:2-4
Homan defines (Biblical) perseverance as maintaining Christian faith through the trying times of life. The Bible treats perseverance as both a verb (something we do) and a noun (something we have or exhibit). According to this passage, trials are good and we should consider them pure joy because they produce perseverance in us. And it looks here like perseverance has a job to do in our lives…"so that you may be mature and complete, not lacking anything". According to Romans 5: 3-5, we "rejoice in our sufferings because we know (do you?) that suffering produces perseverance; perseverance, character; and character, hope. And hope does not put us to shame". So perseverance is one of the reasons that we rejoice in suffering. We like perseverance because of what it produces in us – good character, maturity, hope.
Today ask the Holy Spirit to build steadfastness and patient endurance through hardships as well as an energetic resistance to temptation and consistency in doing good. Trust God for that staying power.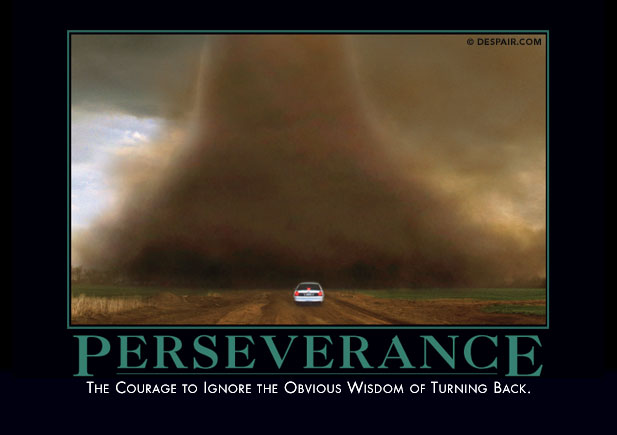 Comments
comments